Florida Drug & Alcohol Rehab Center
Located on Florida's beautiful Treasure Coast, our newly built, state of the art facility is the perfect place to recover. Every aspect of our facility was designed to provide amenities and an atmosphere that enhances the recovery journey. Just minutes from the ocean in Port St. Lucie, our clients enjoy sunshine and year-round warmth.
Professional Accreditations
Setting a New Benchmark in Excellence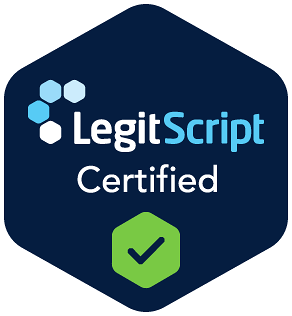 Individualized Addiction Treatment
Because every addiction and experience differs, we collaborate with the client to develop a customized treatment plan based on the assessment made by our clinical team. We evaluate each client's personal strengths, co-occurring diagnoses, and individual recovery goals. Throughout treatment, these plans will be re-evaluated and changes will be applied when clinically appropriate.
Detoxification, or detox, is the process of letting the body remove the drugs in it. The purpose of detox is to safely manage withdrawal symptoms when someone stops taking drugs or alcohol.
The second highest level of care we offer is a residential program. Clients live on-site at our facility and are provided a tailored treatment plan with intensive therapy, group & individual counseling.
Drug & Alcohol Detox & Addiction Rehab Facility
Take a look at our brand new, state-of-the-art facility that provides medical detox and residential treatment for addiction and alcoholism:
Addiction Treatment Programs
Our 12-step immersion program

Co-Occurring Mental Health & Addiction

A Unique Healing Approach

Staying connected after treatment
Recovery Resources for Yourself & Family
Alcohol addiction effects nearly every family either directly or indirectly. Because it's availability and physical effects, it's often far too easy to pick up a drinking habit.
Drug Addiction Help
Drug addiction can be difficult to overcome, especially when multiple substances are involved. We're here to help, below we've created a collection of resources available to you and your family to help overcome substance abuse. Of course, we're also available to speak with personally.